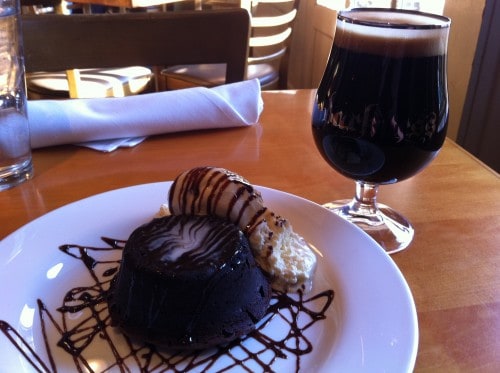 You wanna talk about a mouth orgasm?  Take the big Russian imperial stout Surly Darkness and pair it with Cafe Twenty-Eight's Extremely Decadent Chocolate Cake.  Warm chocolate cake served warm with Sebastian Joe's Vanilla Ice Cream and the roasty flavors of Darkness are amazing together.  I almost never have dessert but I was too tempted and had to try it.  I really can't even say how killer these two were together.
Subscribe To The Craft Beer Time Newsletter!
Like seeing the latest beer gadgets, craft beer releases, news, beer events, and much more? Get all of that great stuff in your email inbox!
Sign up for our newsletter today and get updated as craft beer happens. Sign up now!